A Well Integrated Society
Starting a business
We share tips and advice to help you start your own business
Help you find a job
We share useful tips and handy how-tos to help you get started
Provide Learnings
We provide work-based learnings based on market's needs
Provide mentorship
We provide mentorship and networking opportunities
Provide education
we provide non formal education program
We offer a variation of educational courses, and activities that help us further shed a light on sustainable integration. Our lectures on integration help with opinion formation by contributing to the dissemination of knowledge, affecting attitudes and raising awareness as well as reducing taboos on the subject.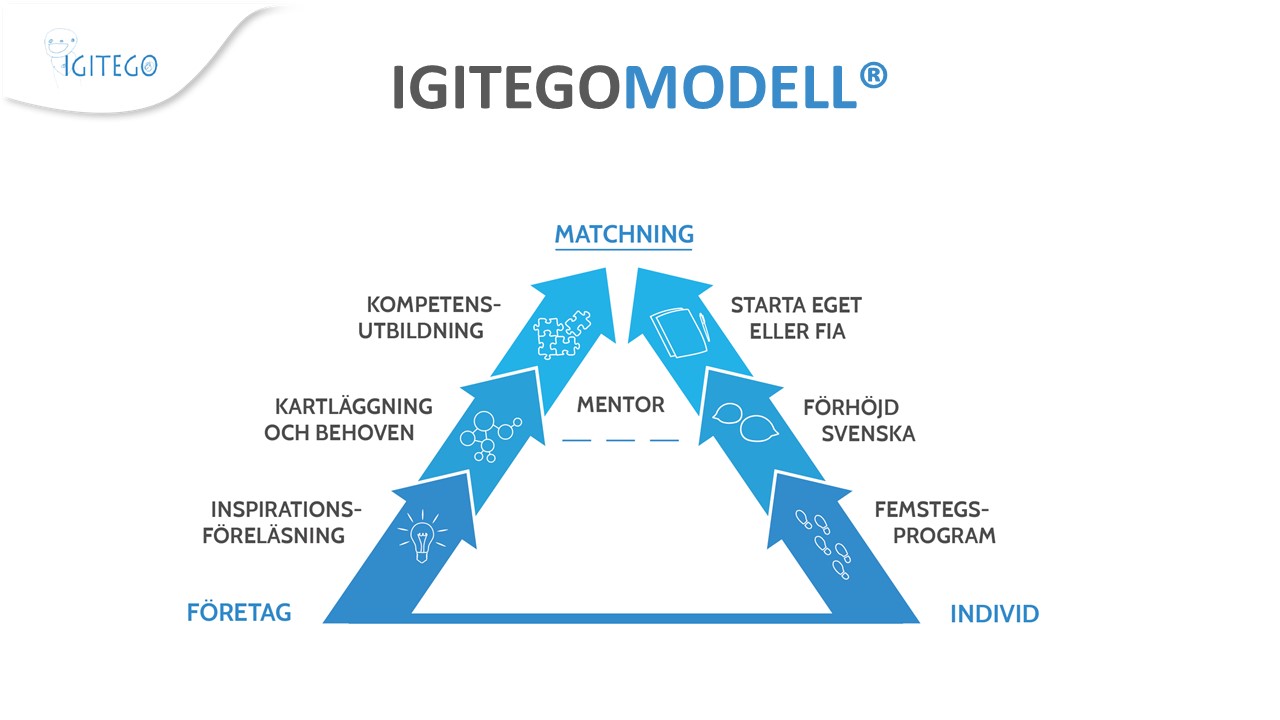 Workshop
Cultural discussion between our leaders on opportunities and benefits of Sweden´s Social Wealfare system
Sport Event
Group picture taken during winter break sports camp at Fröding Arena Karlstad
Outdoor Activity
Our equilibrist showing to our group in Kristinham her balance skills
Curious about what's going on?
Here you will find news from us & the companies.
Vision
Working creatively with sustainable integration. Through our work on sustainable integration, we help people to create their own plan for a better life in the new home country-Sweden.
Organizations
Our Igitego Board members have successfully integrated themselves, learned the language, learned about the culture, and worked here in Sweden for several years. Therefore, they have great knowledge of all the wonderful opportunities Sweden has to offer.
Our courses
Do you want your students and staff to be able to ventilate attitudes and standards of integration? Do you want tools to address integration problems like discrimination and other difficulties for vulnerable target groups?
A WELL INTEGRATED SOCIETY IS A RESOURCEFUL SOCIETY.
Ask our consultants a question